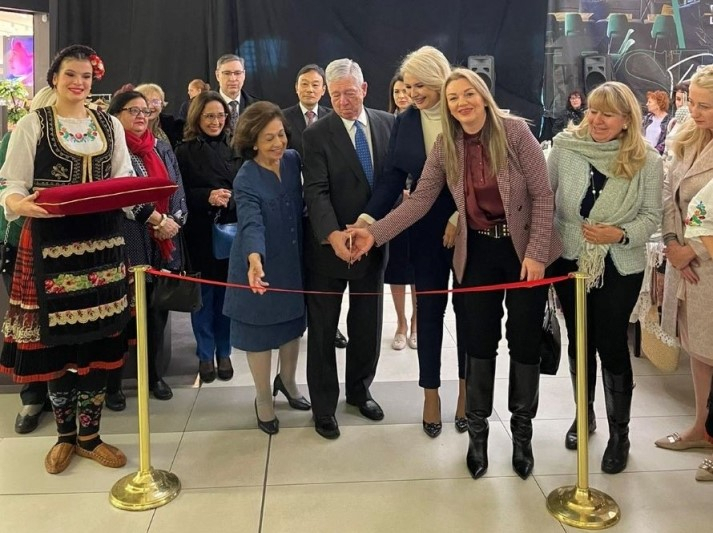 The Christmas Bazaar of Refugee Women Handcraft is opened
07.12.2022.
The traditional Christmas Bazaar of Refugee Women Handcraft was opened today in the Mercator Shopping Centre under the auspices of HRH Crown Princess Katarina Foundation.
The exhibition was opened by Nataša Stanisavljević, Commissioner for Refugees and Migration of the Republic of Serbia together with HRH Crown Prince Alexander and HRH Princess Katarina Karađorđević. The opening of the Bazaar was attended by the Minister for Family Welfare and Demography, Darija Kisić.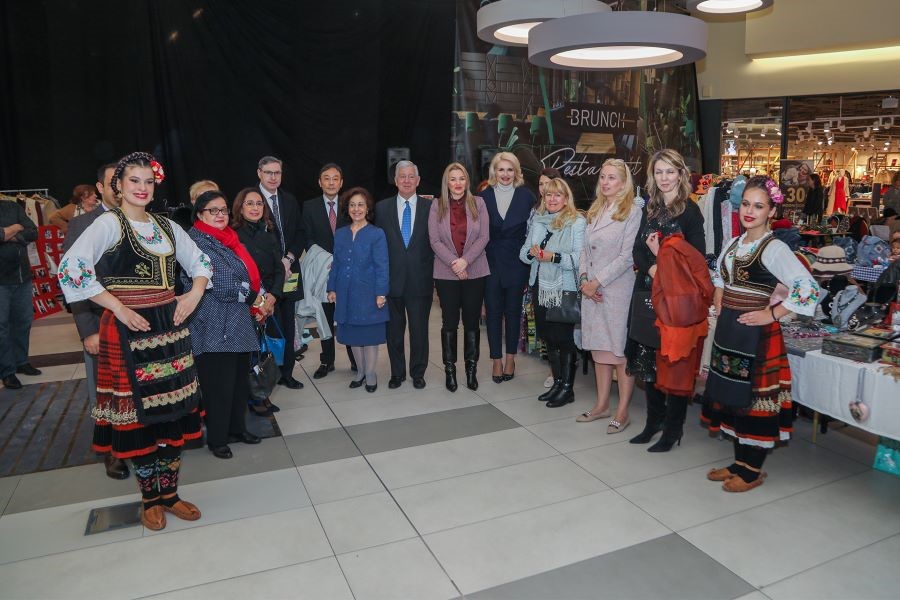 "This initiative of Princess Katarina is important for the integration of those who had to leave their homes and create a new life. I am proud that this humanitarian bazaar's message and that of the Commissariat for Refugees and Migration are the same, which is that all people who want to respect and love Serbia are welcome. On this occasion, I invite interested citizens to visit the Mercator Shopping Centre and purchase some of these wonderful handcrafts. These women have a wonderful gift of representing Serbia in the most beautiful way possible.
The Christmas Bazaar is designed with the aim of helping displaced, socially vulnerable people and refugees who support their families as well as children with disabilities and all proceeds will be directed towards them", said Commissioner Nataša Stanisavljević.
The Bazaar is an opportunity to acquire authentic traditional Serbian handcrafts as Christmas gifts while at the same time providing support to the families of the women who exhibit their works as well as children with the intellectual disabilities.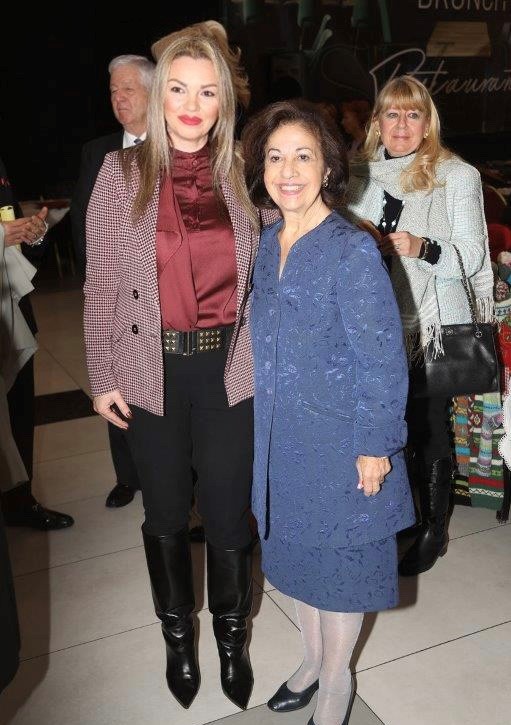 Princess Katarina thanked Commissioner Stanisavljević and Minister Kisić for the continuous support which the Government of Serbia and its Departments provide to this Bazaar, and also said:
"This view, when we see all the wonderful works made by these creative women and beautiful children, knowing that we all support them together, that we made a positive contribution to their lives, brings joy to my heart.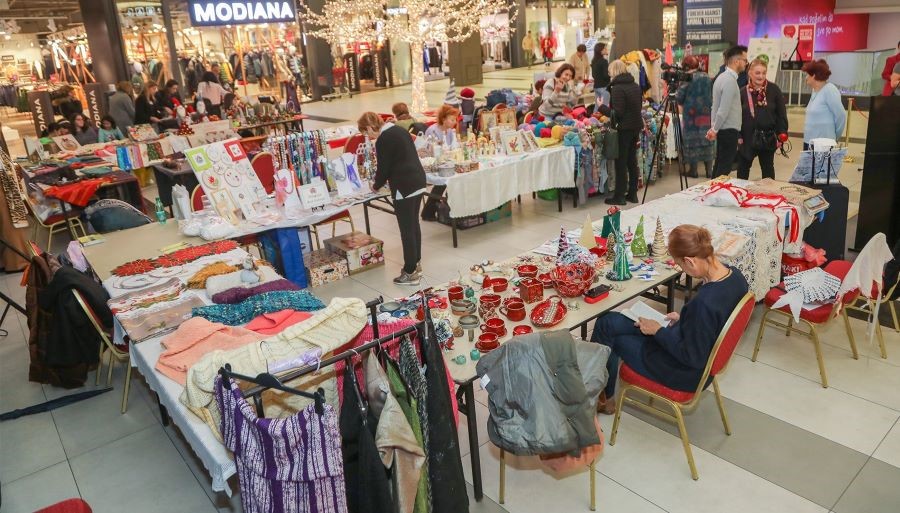 HRH Princess Katarina Foundation organizes Christmas and Easter Handcraft Bazaars of Refugee Women to assist women who support their families by selling beautiful crafts. Near 40 exhibitors are scheduled to attend. Visitors can acquire unique handmade items and find delightful gifts for the New Year and Christmas at affordable prices which include woven, lace and knitted clothing, handbags, gloves, jewellery, ethnic outfits and home decoration including mirrors, curtains, tablecloths, dishes and candles.
The Bazaar will be open on 7 December from 11am to 10pm and on 8 December from 10am to 10pm.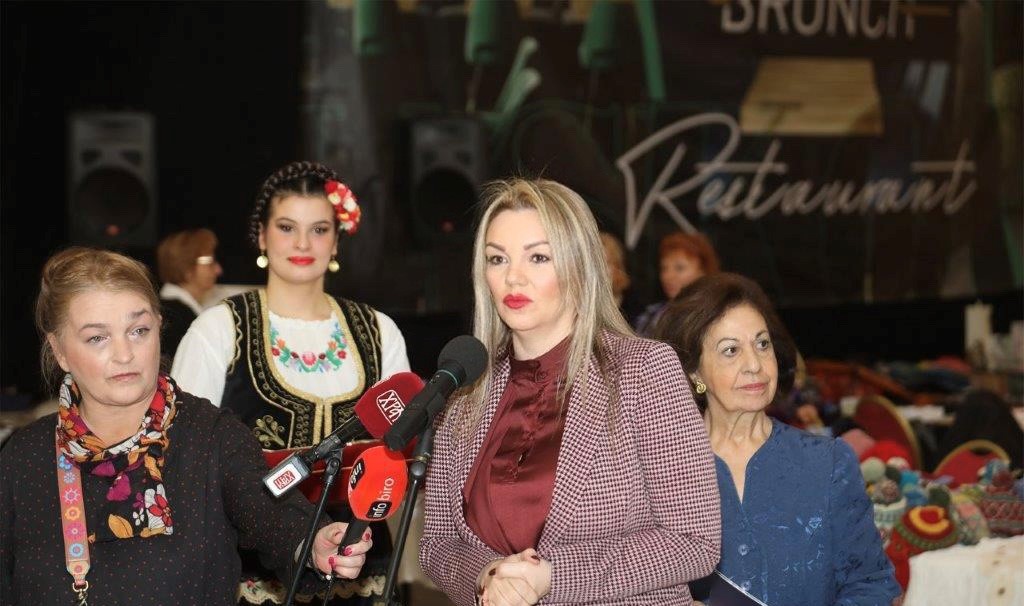 The Commissioner expressed her gratitude to the Princess Katarina Foundation for its humanitarian work and many years of support, and added that the Republic of Serbia and the Commissariat for Refugees and Migration wholeheartedly continues their commitment to care and provide for refugees, internally displaced persons, migrants and socially vulnerable citizens.